August 23rd, 2014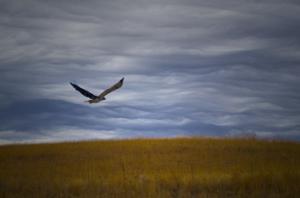 I've been posting images off and on but today I am here with a new gallery. It's a collection of images that I have digitally created in one way or another. Some I have manipulated a single photo and others are composite images of 2 different photos. Hope you will stop by and take a look and that you enjoy them. They were fun to create!
September 28th, 2013
I love taking bird photos. It's very challenging and I am still learning. I've created a new gallery that contains the best photos I have been able to get of birds so far. I say that they posed for me and that's really true as most of the time they don't sit still enough to get a good clear image. These were ones who did just that. Hope you enjoy them!
March 17th, 2013
Hi everyone! I added new images to the Butterflies Gallery. I love shooting butterflies. They are such interesting and beautiful insects. I am lucky that I get several varieties that visit my yard every year. One year I was even lucky enought to witness a Monarch migrations stop in my yard of several hundred of them. It was so magical to have them fluttering all around and so many of them in the trees. I keep hoping for them to stop back again. Hope you enjoy the images in the gallery, one is from that migration.
March 3rd, 2013
Hello! I decided to separate out my butterfly photos to make them easier to find. I created a new Gallery simply called Butterflies. I enjoy shooting butterflies quite a bit so I hope to have a large variety of photos for your enjoyment. I added 2 more images today that I shot this past summer. I can't wait till the weather warms up and the butterflies begin to arrive back in our area. Hope you enjoy my butterfly images and check back now and then as I will be adding more from my files in the not too distant future.
February 21st, 2013
Hello everyone! Thanks for stopping by. This is where I'll be sharing some of my best photos for your enjoyment. I have rather eclectic tastes from trains to flowers to traction engines to butterflies so I probably photograph something you like as well.
A little about me. I have enjoyed photography ever since I was in grade school. Had a pretty crappy 110 camera at the time. I got my first SLR, a Pentax ME Super just as I was entering college. I took some photography courses for a few years that began with having to take a painting class. I think the painting gave me better insight on what makes a good photo. I have never been great with words, I find I can express myself through photos much better.
I have done freelance work with graduation photos and weddings as well. I can present examples of these if interested.
I plan to be updating the photos here fairly often so hope you will take a moment to stop back by and see what's new. Hope you enjoy the photos you see here!